Jiangsu.NET Score


| | |
| --- | --- |
| Location: | Suzhou |
| Address: | 11 Kuojiatao Alley, Suzhou, Jiangsu 215006, China |
| Fee: | 30 Yuan/ticket for peak-season, 20 Yuan/ticket for down-season; 80 Yuan/ticket for night garden concert/performance |
| Operation: | 7:30 -17:30 Monday to Sunday; Major events: 19:30 – 22:00 March to October for night garden opening for concert and performance. |
| Route: | Bus No. 47, 55, 202, 204, 501, 529, 811, all to the garden |

---
Occupying only half a hectare of land, the Wangshiyuan Garden (Fisherman's Garden, Garden of the Master of Nets) is the smallest among the four most famous classic gardens in Suzhou, yet the finest. The construction of the garden could be tracked back to the Song Dynasty, more than 800 years ago. The garden changed its ownership many times during the Song and Qing Dynasties, and was donated to the local government by its last private owner, Mr Hu Yanong, in 1950 and was opened to the public in 1958. The garden can be divided into three sections: the residential quarter, the central section and the inner garden. The water pond in the central section is surrounded by architectures such as pavilions, terraces and other landscapes. Within the garden, there is also a night garden, where local music and opera are played in the evenings. The elegant inner garden has been duplicated as one of the Chinese classic gardens by the Metropolitan Museum of Art in New York City, which is named the Ming Hall Garden, and miniaturized as an exhibit in the Pompidou Center in Paris in 1982.
Comments
A 4-AAAA national tourist attraction and one of the World Heritage sites. Recommended.
---
Back to home page
Advertisement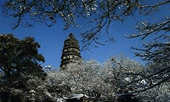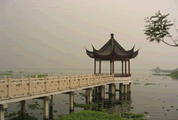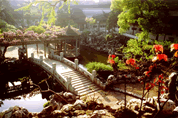 Advertise
Web Services
Live Poll
---